Article: Cows Danger to Environment – California to Limit Methane Gas Emissions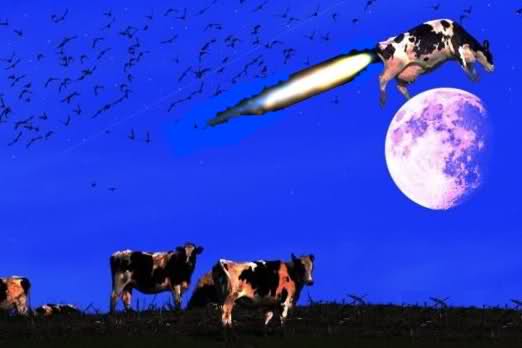 SACRAMENTO, Calif. (AP), 9-2016 — California Democrats are taking further steps to advance the state's ambitious climate-change agenda, agreeing to regulate methane emissions from landfills and dairy farms for the first time and approving $900 million in spending on environmental programs.
The approval came in the final hours of the two-year legislative session Wednesday following a flurry of negotiations involving Gov. Jerry Brown, Democratic legislative leaders and the affected industries.
It was approved just a week after Democrats voted to extend California's landmark climate change law, the most aggressive in the nation, by another 10 years, solidifying the state's reputation as an environmental leader through at least 2030. That move, pushed by Brown and environmentalists, came amid fierce opposition from oil companies and other business interests.
The legislation, which now heads to the Democratic governor's desk, would require steep reductions in a variety of climate-changing gases known as short-lived climate pollutants, including methane, HFC gases used in aerosols and air conditionnts and soot, known as black carbon. While these pollutants live in the atmosphere for relatively short periods, they have an outsized impact on climate change, according to legislative researchers.
"With this bill we prove again that California doesn't shy away from tackling major climate change legislation. We lead," said Sen. Ricardo Lara, D-Bell Gardens, who wrote the bill and brokered the compromise with the dairy industry.
The compromise package, tied to $50 million in methane emissions funding, would set a requirement that dairies and livestock producers reduce methane emissions from manure to 40 percent below their 2013 levels by 2030. It allows for the regulation of cow flatulence — another source of methane emissions — if experts determine that technology exists to reduce it. more