Countywide Vision Plan: County of San Bernardino, California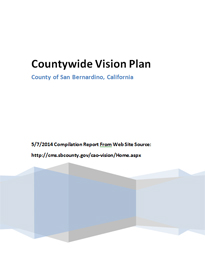 This report was compiled from the county Web site (5-2014) and includes a detailed appendix of supplemental information. A few years ago, the county quietly embarked on a regional sustainability plan, which denotes: sustainability, public-private partnerships, cradle-to-career education, and social justice. This plan needs to be debated by the general public and business that will impacted by this regional plan. Download summary with highlights. Download full report 
Contact Your Board of Supervisors
Wilderness/Recreation Designation for the San Gabriel Mountains, California
Report from National Park Service (NPS): Available in PDF or bound report formats.
PDF
San Gabriel Watershed and Mountains: Special Resource Study, Summary and Final Recommendations, April 2013 Includes: Environmental Assessment, Finding of No Significant Impact, October 2012
Bound Report Format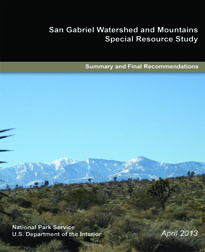 Buy @ Amazon
Further Research
The above report references 'environmental justice', which has 'social justice' elements. These are tenants of Sustainable Development (SD), and directly affect peoples' property rights. This and other topics of SD in California are discussed extensively in our report, U.N. Agenda 21: Sustainable Development in California, authored by The American Coalition for Sustainable Communities (ACSC).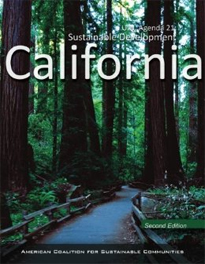 Buy @ Amazon