Ivory Towers: New Offices for Some State Agencies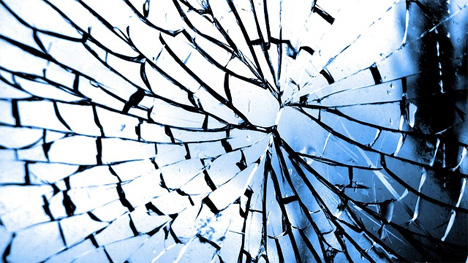 By Jeff Horseman | The Press-Enterprise | November 20, 2017
A design has been picked for the California Air Resources Board headquarters to be built in Riverside.
Officials unveiled a rendering of the design last week. The roughly 400,000-square-foot facility will be built on 19 acres of vacant land owned by UC Riverside on Iowa Avenue, between Martin Luther King Boulevard and University Avenue.
It will serve as the Southern California headquarters for CARB, a pollution-fighting agency that helped uncover deceptive practices by Volkswagen to mask its vehicles' emissions.
"This striking design will make CARB's new Southern California headquarters an immediately recognizable landmark," said CARB Chair Mary Nichols, in a news release on Friday, Nov. 17.
"It incorporates the highest standards of sustainability in the office and public spaces, and meets the exacting laboratory specifications we need to keep California at the forefront of our world-leading efforts to clean up our air and fight climate change."
More Articles
Southern California Association of Governments (SCAGS) Moving to New Offices
By Daina Beth Solomon | April 18, 2017
The tallest tower in the West, the 73-story Wilshire Grand Center in downtown, appears close to claiming its first major office tenant.
The Southern California Association of Governments is slated to sign a lease for two floors, or roughly 44,000 square feet, in the building owned by Korean Air Lines Co. Ltd., according to two sources familiar with the deal. Note: see announcement confirming lease.
SCAG spokesman Jeff Liu said he could not comment ahead of the lease being signed. Listing broker Steve Marcussen of Cushman & Wakefield said leases were being negotiated, but declined to comment specifically on the SCAG deal. He did confirm that Korean Air is expected to take one floor, and that Cushman will also become a tenant. The building is slated to open to office tenants in the summer, Marcussen said.
The Wilshire Grand has about 353,000 square feet of office space across 18 floors, as well as a multilevel parking garage and 38 floors of hotel space operated by InterContinental Hotels & Resorts.
Western Regional Council of Governments (WRCOG) is Moving
Effective Tuesday, December 19, 2017, WRCOG is moving our offices to a nearby building located in downtown Riverside. With the move, our mailing address and phone numbers will be changing.
WRCOG's offices will be closed on Friday, December 15 and Monday, December 18, 2017.
Our new address will be:
3390 University Avenue, Suite 450
Riverside, CA 92501
We are getting a new phone number, too:
(951) 405-6700
But our website will remain the same:
www.wrcog.us