Natural Disasters Moving US Towards a Carbon Tax?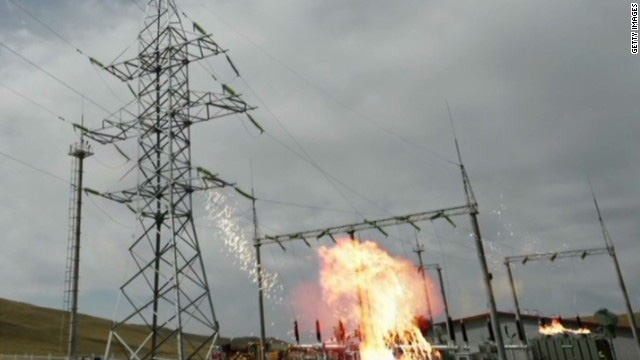 March 7, 2019 – Originally published in December 2018, What Is Destroying Our World? by Troy Anderson TNA Magazine
Editor Note – A Bloomberg article in 2018 titled, California Is Stuck Fighting Climate Change With a Bankrupt, Distrusted Company, promotes carbon taxes as a solution to increased cost of maintenance and liability costs for electric utilities because of wildfires (Michael Bloomberg pledged $15 million to the UN to help implement the Paris Agreement – the same agreement president Trump pulled the US out of – through local means like the mayors association): "To the extent that California's heightened flammability is related to climate change, it's not just [electric utilities] problem… Because of rising temperatures and the ways they've [utilities] begun to perturb the dynamics of Earth's atmosphere, extreme weather outliers—fire seasons that stretch through November, polar vortexes, 100-year floods—are becoming commonplace…In a world ruled by economist-kings, the costs might take the form of a carbon tax."
Pacific Gas and Electric (PG&E), a northern California energy supplier, filed for bankruptcy protection in January 2018 after coming under pressure from billions of dollars in claims tied to deadly wildfires in California. On Jan. 30, 2018 William Alsup, a federal judge ruled that PG&E begin aggressively shutting off electricity to at-risk areas when conditions are ripe for fires, no matter the inconvenience to customers or the cost to the company. Note, Southern California Edison (SCE) to avoid liability, shuts down power, creating blackouts, on windy days.
Note, none of the climate change and natural disaster arguments address geoengineering which is a factor that must be looked at when addressing climate change. Furthermore, climate change solutions can have blowback, which can kill people. The article below lays blame on government mismanagement for wildfires in California.
As the deadliest, most destructive wildfire in California history burned the town of Paradise in November 2018, President Donald Trump attributed the fire to "gross mismanagement" of the state's forests.
"There is no reason for these massive, deadly and costly forest fires in California except that forest management is so poor," Trump wrote on Twitter. "Billions of dollars are given each year, with so many lives lost, all because of gross mismanagement of the forests. Remedy now, or no more Fed payments!"
California Governor Jerry Brown, speaking at a press conference the day after Trump made the remarks, fired back, attributing the state's wildfires to global warming.
"This is not the new normal," Brown said. "This is the new abnormal, and this new abnormal will continue certainly in the next 10 to 15 years. We're going to have to invest more and more in adaptation. It's not millions. It's billions and tens and probably hundreds of billions
Brown also said that "those who deny" man-made climate change are "definitely contributing" to the wildfires.
"Managing the forests in every way we can does not stop climate change, and those who deny that are definitely contributing to the tragedies that we're now witnessing, and will continue to witness in the coming years," Brown said.
Afterward, Brown was joined by a chorus of mainstream-media pundits, celebrities, and others who agreed that climate change is behind not only wildfires, but many other natural disasters in America and around the world.
"California is vulnerable — not because of poor forest management as DT (our so-called president) would have us think," wrote rocker Neil Young, one of many celebrities such as actor Gerard Butler and singer Miley Cyrus who lost their Southern California homes to the Woolsey Fire. "As a matter of fact, this is not a forest fire that rages on as I write this. We are vulnerable because of Climate Change; the extreme weather events and our extended drought is part of it. Our temperatures are higher than ever here in our hottest summer on record. California is a paradise for us all. We are sad not to be able to defend it against Mother Nature's wrath." More