California Middle-Class Businesses Being Squeezed to Death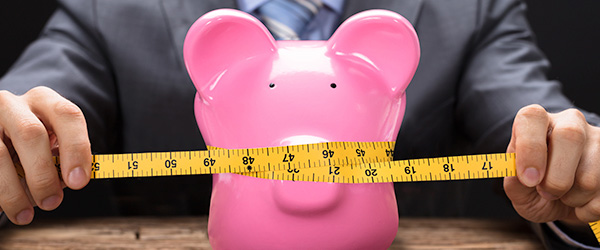 By Dan Titus, September 22, 2020
A central tenant of Marxism is to destroy the middle-class. Given the current political and economic situation, it can argued that the middle-class is being squeezed – to death. Middle-class businesses who have survived draconian Covid-19 edicts, riots, fires and looting are in for more despotic government overreach. Regulations for extended family leave, sexual harassment training, increased Covid-19 enforcement, increased price inflation, and property taxes, threaten their existence.
Yelp! recently published a Local Economic Report expressing that restaurants and bars are among the hardest hit due to Covid-19 crisis: "The restaurant industry continues to be among the most impacted with an increasing number of closures – totaling 32,109 closures as of August 31, with 19,590 of these business closures indicated to be permanent (61%)."
A big surprise awaits California business with added costs for extended medical leave for employees. A legal analysis prepared by Liebert- Cassidy-Whitmore, cites:
"On September 17, 2020, Governor Gavin Newsom signed into law Senate Bill ("SB") 1383, which significantly expands the California Family Rights Act ("CFRA") family and medical leave law applying it to all employers with 5 or more employees. By doing so, this means that CFRA will now deviate further from the federal Family Medical Leave Act ("FMLA") that it otherwise generally ran concurrently with, and could potentially create entitlements for employees under both laws for up to 24 weeks of protected leave in a 12-month period under certain circumstances. SB 1383 is effective January 1, 2021."
A nuisance bill passed in California in 2018, SB 1343, requires employers with 5 or more employees, including temporary or seasonable employees, to provide at least 2 hours of sexual harassment training to all supervisors and at least one hour of sexual harassment training to all nonsupervisory employees starting January 1, 2020, and once every two years thereafter.
You did not hear this in mainstream media outlets, but activists in San Bernardino County stopped  Covid-19 related fines of up to $5,000 per day when the County proposed a new ordinance to rein in "non-complient buisnesses", as Board of Supervisor Chair Curt Hagman expressed in the County's #SBCountyTogether Newsletter dated, 8-14-2020:
"A very small number of business operators – less than 3% – continue to defy COVID safety directives. "Unfortunately, a small handful of business owners continue to resist following safety guidelines, so we've had no choice but to refer them to the State, which will follow through with enforcement measures."
Price inflation increases the cost of goods sold by businesses. When costs go up, they have to charge more. If people stop buying their products, they go out of business. In a Campaign for Liberty news letter dated, September 10, 2020 former Texas Congressman and three time presidential candidate, Ron Paul, warns about Federal spending in a time of crisis, price inflation and the need to audit the Federal Reserve Bank:
"While the political world and all the pundits focus on the upcoming election and the overblown coronavirus outbreak, the pending financial fallout is being swept under the rug yet again. Debt is the real pandemic. And it's spreading very quickly. I'm worried that they're willing to sacrifice the dollar's role as the world's reserve currency just to take advantage of the public's inattention during a now 7-month long (and counting) health emergency."
Six TRILLION dollars in new deficit spending would never be possible without the irresponsible monetary policy. They're making it very clear for the public and the financial markets — get ready for even more wealth destruction from inflation, just when many Americans can afford it the least.
What they never tell you is that federal spending takes real dollars out of the free market and puts them in the hands of politicians and bureaucrats."
The passage of Proposition 15, supported by Socialist-oriented officials and groups, would raise rents and costs for middle class businesses. It's precursor that would open the door to eroding Prop 13, the famous proposition passed in the 1970s, that protects middle-class homeowners and businesses from onerous property tax increases. In regards to Proposition 15, which will be on the November ballot, Congressman Tom McClintock, of California's 4th congressional district, advocates a "No" vote. Here is his point of view:
"How Tone Deaf Can They Be" file comes this proposal to reassess businesses annually in order to hike their property taxes. That's because the state-ordered lockdowns, the arrests of shopkeepers trying to keep their businesses going, combined with California's highest-in-the-country income and sales taxes and anti-business regulations. It is still possible to build a successful small business in California, as long as you start with a successful large one. And remember, businesses don't pay taxes: YOU pay business taxes, as a consumer through higher prices, as an employee through lower wages or as an investor through lower earnings (think 401k)."
Instead of seeking concrete business solutions and debating restrictive Covid-19 "guidelines and recommendations", some businesses are actively seeking government largess and donations. If this is their strategic plan, they will be gone in the near future. Some examples:
"Campaign Sets Sights on $1 Million for Planners in Distress: Meeting professionals facing financial difficulty." We Make Events Is a coalition of industry professionals supported by trade bodies, businesses, unions, and non-profit associations seeking donations for support for their industry. The Live Events Coalition is staging "The Empty Event" across key cities in the US to bring awareness to the closure of the Live Events Industry and petition for federal aid. They began in March asking for federal assistance for the live events industry."
As an example of constructive engagement, The Inland Empire Citizens Action Committee (IECAC), sent a sample resolution to San Bernardino County Board Chair, Curt Hagman, to help protect businesses from State overreach. The resolution was modeled on the city of Atwater California's resolution and would deem the County a sanctuary County in regards to corrosive Covid-19 edicts from California Governor Gavin Newsom.
Dan Titus is affiliated with the American Coalition for Sustainable Communities (ACSC). Their mission is sustaining representative government; not governance, by unelected agencies and commissions.